Whether a birthday, holiday, Mother's Day, or Father's Day is in sight, you can always melt a parent's heart with pictures. We included a list below of great gift ideas to give your parents after your wedding or portrait session to fill the walls of their home. There are some affiliate links in there too for companies we love that not only give us a thanks for the referral, but also give YOU a great deal in the process too. It's a win-win!
Calendar
One of the most practical gifts to give a parent! Personalize each month with a favorite image that fits the theme. Some calendars even give you the option to note birthdays and anniversaries on each month!
Photo Book
This is the perfect gift for the first year of marriage! Make yourself a wedding album and get a duplicate copy for your parents. Many couples choose the base options for their parents and splurge on upgrades in size and materials for theirs. You get to thank them for their contributions to this exciting milestone and show them how their legacy of love is carried on through you.
Framed Print
Whether its a collage or an individual image, a framed print they can put on the shelf is a sweet and thoughtful gift that every parent would love!
Magnets
If your parents love to decorate their refrigerator, then magnets is right up your alley! They come in different sizes and can last a lifetime.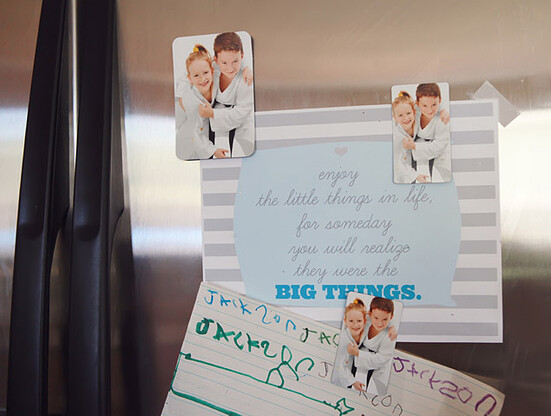 Gift Card
Give mom and dad the gift of updated family pictures! Book a session with a favorite photographer or snag a gift card from them so that you have flexibility on the session date.
Deals You Can Take Advantage Of: